This blog contains mutating links that are determined by audience interaction
The difference between a flower and a weed is a judgment. While the intent of mutating hyperlinks is to let your audience render the final verdict on which result is the best fit, sometimes we need to pull a weed or two from the batch. Shortly after the switch to our new search API, it became evident that with fringe search queries some results might be more disruptive than others to the audience experience. Even the major search engines can furnish first page results that miss the mark and the intent of Mutate.it is to cycle through the set looking for the result that resonates most effectively with your audience.
The solution was simple; empower the person generating the link to curate the results set. The goal was to enhance flexibility of the service, while maintaining a focus on the core features. Here's how the new curation package works.
Harvesting a Greater Yield
Just like any good farmer, a larger crop equates to more options at market. The service was updated to attempt to gather more than the top 10 results. If additional results are available, these are set as reserve options for the user generating the link.

Pruning the Field
In results sets that include reserve options, a pencil edit icon appears in the primary link box. By toggling this button, reserve results will appear under the results set for that query. Active results are indicated by transparent borders and include a minus icon, while reserve results are rendered with black borders and a plus icon. To curate the set a user simply clicks the minus icon on active results they wish to remove from consideration or the plus icon on reserve results they wish to activate. Only active results are cycled to the audience and measured for goodness of fit.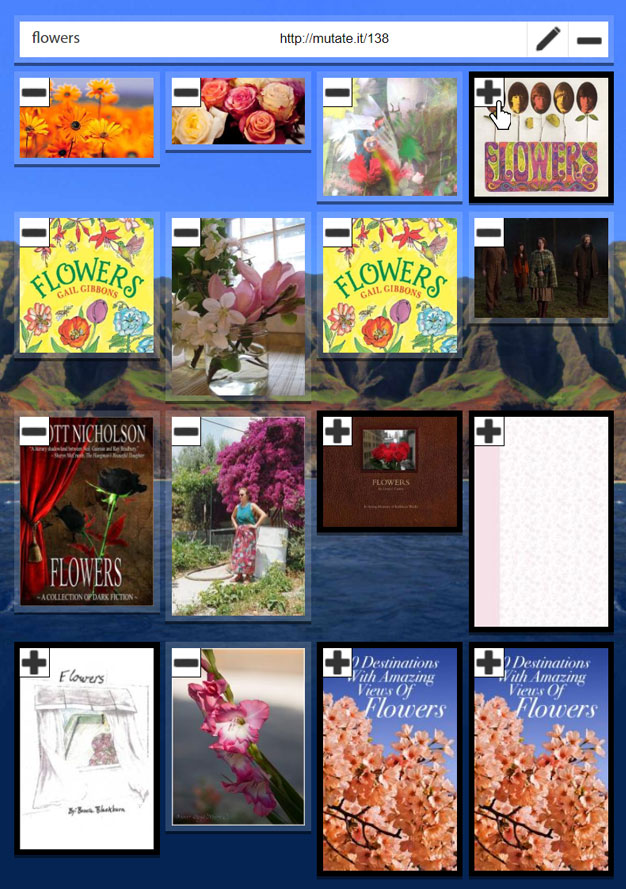 As a non-gardener, I consider every plant hardy until I manage to personally kill it. Still, it's hard not to appreciate someone with a green thumb. With the new curation package, we can all embrace our inner, digital gardener.